Movies
Alexander Skarsgård does his best Werner Herzog in Documentary Now!'s new teaser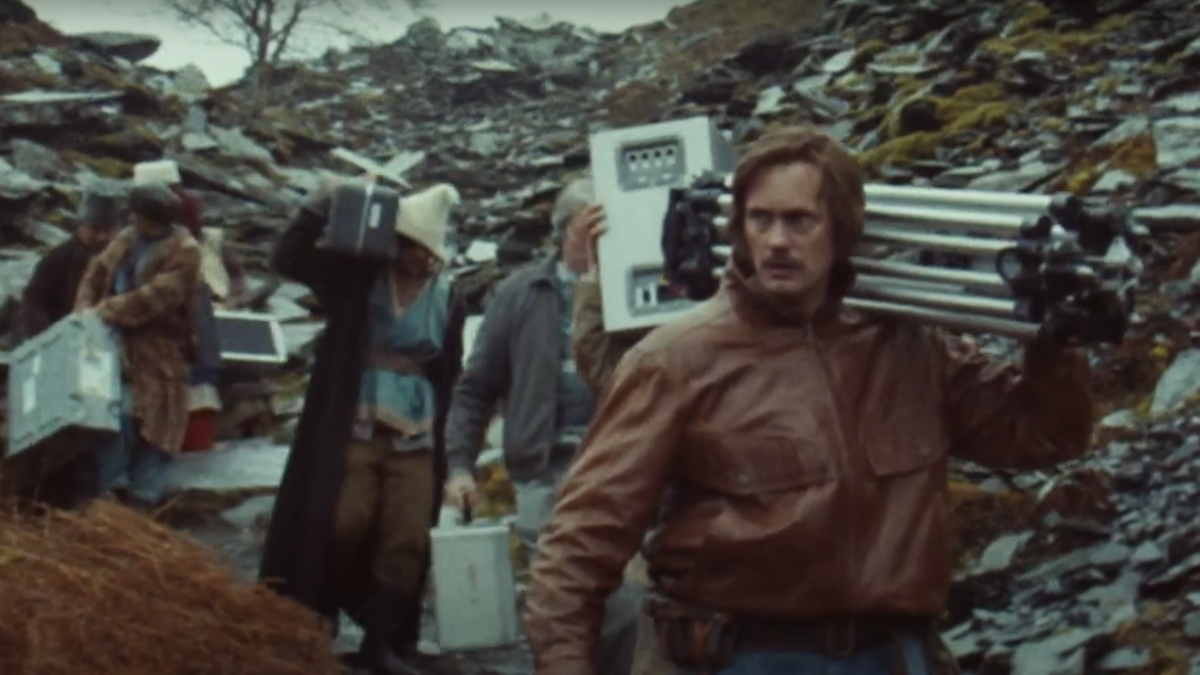 It is been three several years considering the fact that Helen Mirren's calming existence last welcomed us again into the entire world of IFC's Documentary Now!, currently gearing up for its "53rd" season on the air. (Which is to say its fourth, since one particular of the show's a lot of fact-bending conceits is that it's been quietly working, Masterpiece Theatre-fashion, for the past 50-odd decades,) The show's third time, as you might remember, featured two key trends: Initial, a ongoing determination to excellence, exemplified in the John Mulaney and Seth Meyers-penned "Original Cast Recording: Co-op," a half-hour of Television that inflicts ear-worms upon us to this working day and next, a significantly-lowered presence from ostensible sequence stars Fred Armisen and Bill Hader.
Documentary Now! New Season in Oct | IFC
And from what we've witnessed of the fourth year so significantly, that next pattern appears to clearly nonetheless be in impact: Even though a new teaser trailer for the show, and an accompanying description of a couple far more of its impending episodes, does function Armisen close to the margins, Hader is nowhere to be witnessed. (The Barry star is even now shown as co-creator and government producer, of system.) Luckily, Documentary Now! has proved at this point that it doesn't need both man to perform, amusing as they each are.
The teaser itself is a fast a person, despite the fact that we do get glimpses of the season's opening two-parter, which surely sounds fascinating: "Soldier Of Illusion," a riff on Les Blank's famous building-of documentary Burden Of Desires, with Alexander Skarsgård as a stand-in for overly identified filmmaker Werner Herzog. The episode is remaining prepared by Mulaney, with August Diehl and Succession's Nicholas Braun co-starring. And, truthfully: There is nothing at all in that description that does not have us psyched, including asking yourself who's likely to be having on the Klaus Kinski aspect. (Diehl looks like the quick guess, specified their shared German heritage, but we'd adore to see Braun give that variety of unchecked aggression a shot.)
IFC also declared "Trouver Frisson," a get on Agnes Varda's Gleaners and I and Shorelines of Agnes, starring Liliane Rovère as Doc Now!'s choose on Varda. That's in addition to a few beforehand introduced episodes, all composed by Meyers: Cate Blanchett's "Two Hairdressers In Bagglyport," a consider on The September Difficulty Welsh sports mock-doc "How They Threw Rocks" and Jamie Demetriou's "My Monkey Grifter," a spin on My Octopus Trainer.
Documentary Now!'s latest year premieres on October 19 on IFC.